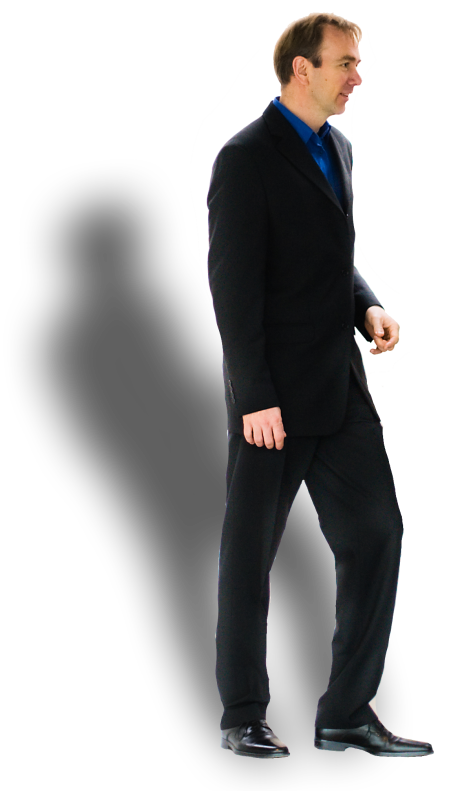 Michel Poels, baritone, born in Nijmegen, 1968, studied singing at the former Sweelinck Conservatory in Amsterdam under Charles van Tassel. He also took private lessons under Pieter van den Berg and attended master classes with, among others, Udo Reinemann and Margreet Honig. Michel is presently being coached by Ronald Klekamp. At the moment he studies choral conducting at the School of the Arts in Utrecht.
In 1994, Michel won the competition of the "Foundation for Young Music Talent Netherlands", in his age category. In 1997 he received a positive opinion during the final of the "Erna Spoorenberg Vocalists Presentation".
From 1999 to mid-2013, Michel was a member of various ensembles, including the "Koor Nieuwe Muziek", "Cappella Amsterdam" and "Compagnie Bischoff". Presently, one of Michel's standing occupations is with the vocal quartet Quatre Bouches.
Michel Poels is a sought after singer in musical theater as well as major oratorio works attributed to his name. He has collaborated with conductors such as James Wood, Manoj Kamps, Daniel Reuss, Emilio Pomario, Peter Eötvös and Karel Valter and has sung at festivals of international importance such as "November Music", "Musica Sacra", "Grachtenfestival" and "Music Monat Basel".
In September 2013, Michel sang the title role in the press acclaimed oratorio Luther, composed by Boudewijn Tarenskeen, directed by Paul Koek, that had its premiere during Musica Sacra and was resumed again in 2014.  In June 2016, he sang in the premiere of the chamber opera  "Et Cetera" by Marina Khorkova with Ensemble TaG Winterthur, staged by Ekaterina Vasileva.
Together, with his partner Petra Ehrismann, he founded Zangstudio Haarlem, an organization that focuses on the collaboration between professionals and amateurs in the region Zuid-Kennemerland. In March 2014, their first musical theater Kenau de Opera premiered in the Lichtfabriek in Haarlem.
On March 16, 2017
 Cajanus – a gaint opera
 (composer Egon Kracht) will premiere in the Grote of St. Bavokerk in Haarlem. Michel takes the title role on his behalf.